Includes: Rehoboth Beach, Bethany Beach, Lewes, Fenwick Island and Dewey Beach, Delaware
Featured Delaware Real Estate Property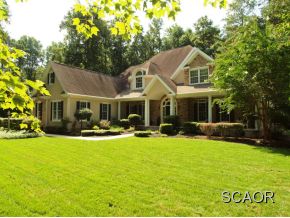 Get More Details
30800 MILLS RIDGE RD, Lewes
4 Bedrooms, 4 Bathrooms
Stunning French Country Custom Home. Private landscaped corner lot. 4 bed, 4 bath, 2 half bath,3 fireplaces, detailed moldings, and a large deck overlooking patio and secluded pond area. Beautiful home, a must see today..
Priced to sell: $799,900
Featured Year-Round Rental Property
Get More Details
33033 Nassau loop, Lewes
3 Bedrooms, 2 Bathrooms
Single Family Home off of New Road in Lewes. 3 bedrooms, 2 full baths, fireplace and deck. Single Story Home with attached garage. Utilities and lawn care are responsibility of tenants. No Pets !!
Rent: $1350/month
More Delaware Beach Properties
Get Details
MLS#: 616397
32610 SEAVIEW LOOP, Millsboro
3 Bedrooms, 3.00 Baths
Price: $272,900
Lovely 3 Bedroom, 3 Bathroom Home in Long Neck Shores. Features 1st Floor Master Suite. Second Floor Host a Full Bedroom, Bathroom and Loft! New Deck, Fencing, Blinds and Appliances. Spotless.....
Get Details
MLS#: 619277
22814 SYCAMORE DR, Lewes
3 Bedrooms, 2.00 Baths
Price: $269,900
Well kept home on a double lot w/single assessment. Entire home has been resided, back yard fenced, new large storage shed installed as well as a new security system. The DW and Microwave are also recent additions. There are tile floors in the sunroom & sitting room & hardwood in the Kitchen area..
Get Details
MLS#: 616109
34739 BRANDON DR, Rehoboth Beach
4 Bedrooms, 2.00 Baths
Price: $379,900
4 Bed- 2 Bath Contemporary ranch. Open Floor Plan. 3/4 acre Fenced lot.Custom paint- Hardwoods- Tile with full Basement. Must See to Appreciate !.
Get Details
MLS#: 617268
6703 SHAWNEE RD, Milford
4 Bedrooms, 2.00 Baths
Price: $230,000
Well appointed Barracah Home situated just outside of Milford Town Limits! Serene outdoor space with NEW built In Ground Swimming Pool, Concrete surround, a Place to RELAX!! Property is Private yet close to town. 2 Koi Ponds, Very Nicely Landscaped!!!.